Food and Fitness in London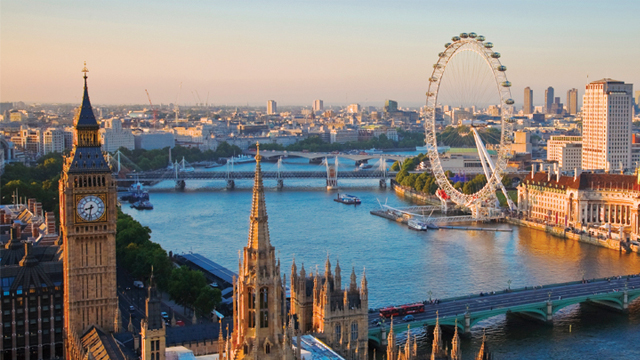 If your interested in fitness events, the best health food stores and cafes in London then read on for a full review.
So before I went to London for the weekend I geekily researched the best health food stores, cafe stops, smoothie bars and fitness classes in order to fit in as much as possible. I thought I would write this up as blog in the hope that anyone who is going to London may get some tips or just for anyone who is interested in fitness events and what they are like to go to. Hopefully you guys find it interesting as its very different to my usual recipe posts!
Saturday
Saturday began with a 3 and a half hour journey from Newcastle to London. Obviously i had prepared overnight oats for the train as youre not even fitness if you haven't prepared your oats for a train journey right?!
First stop in London was Leon for lunch. I had heard a lot about Leon; being one of the most popular healthy fast food chains offering hot boxes, wraps and burgers. They have full macros and calories for their food on their website (although in all honesty I wasn't tracking this weekend so I didn't feel the need to look). I grabbed a Chicken Burger and Goji juice and both were great.
As Newcastle doesn't particularly have any health food stores I just had to stop by Whole Foods Market and Planet Organic. Both were amazing and I could have easily bought so much however; obviously theres the small issue of money!! These stores are expensive but you can also see why with the large range of unique things they sell you would struggle to find in regular supermarkets. I bought a few things like Protein Bars, natural energy drinks and yoghurts (as I am slightly obsessed) that I hadn't seen before. Both are certainly worth a visit if you are in London.
Next up was the Sweat Betty Live event at Victoria House Basement in High Holborn. This was the main reason why I was going to London for the weekend. First off, I had booked a spot on the talk with Alice Liveing (Aka Clean Eating Alice). She was so informative and talked a lot about her training routine, eating habits and her journey to fitness. It was so refreshing to hear about her approach to food and how she follows intuitive eating rather than tracking. I had also booked onto a HIIT class by Psycle London.
This was the funnest HIIT session I've done in a long time and incorporated about 4 rounds of 4 exercises 40 seconds on 20 seconds off. They often a great range of classes in their gyms across London.
In between the talk and the class I was able to get a Probiotic Chicken Salad Bowl (pictured above) by Pollen and Grace which was great preworkout fuel. There was other options such as Smoothie Bowls, Pip n Nut bar, Poke Bowls and Protein snacks. 
I went to this fitness event on my own and to anyone who hasn't done this before I would definetly recommend it. I met up with Anneli who I have followed on Instagram. The whole event was full of like minded people and everyone was very friendly and happy to chat. The day finished with an awesome goodie bag which came with a free Sweaty Betty T shirt.
Sunday
See Also
Sunday started with Brunch at Pride Kitchen in Neal's Yard London. I met up with Anna who is also someone I've met through Instagram. I've said it before but Instagram is such a great platform for meeting like minded people with similar interests and I would have never met and become friends with Anna otherwise. You just have to reach out to people to try and build those connections 🙂
Sooo back to the food…..If you are after the prettiest more photographable picture of avocado on toast then Pride Kitchen is the place to be as you can see. Not to mention their beetroot and rose latte! Their menu was vegan and had so many yummy looking brunch options. Although I don't follow a vegan diet I enjoy a lot of vegan food.
For the Sunday afternoon I had booked onto a Barrys Bootcamp session. I had
heard a lot about this class, mainly that the Beckhams were known customers and if its cool enough for the Beckhams then a girls got to try it 😉 I was slightly apprehensive as I had heard it was one of the hardest fitness classes in London and my god it was hard!! The class is split into treadmill sprints and weighted exercises. It tended to be up to 8 minutes of sprint intervals followed by a few rounds of three weighted exercises
and then repeated in cycles. It was by no means easy but I loved it! The instructor provided so much energy and made you want to push yourself to the limit. I refuelled with a Chocolate and Peanut protein shake which was sooo good. Its certainly a class I'd go back to when I'm next in London.
To end the day I grabbed a few snacks from Rawligion. Rawligion is a great place to find raw desserts, food and smoothies. They offer lots of vegan and gluten free options. I bought a Zillionaire Shortbread which was amazzzinng!!
So that concludes my trip to London which was such a fun weekend. I'm already looking forward to attending my next fitness event in Leeds in October (hopefully!). I hope you found this interesting and worthwhile. I would love to hear any comments below and let me know if you would like more of this type of blog on my site.
Vicky xx
Vicky Coates
Hi, I'm Vicky and I created this blog to hopefully pass on my passion for baking up yummy healthy creations. Eating healthy and exercising is a big part of my lifestyle and something that is very important to me. Thanks for reading!